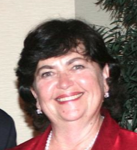 Sofia Nirshberg, P.E.
Mrs. Nirshberg has been President of VN Engineers, Inc. since 1983 and has participated in every transportation project since its inception. Mrs. Nirshberg tracks each project, reviews scheduling, and provides quality control for all engineering design and construction projects. She coordinates with clients, resolves disputes and successfully manages all the construction and condition inspection projects for small and major highways, bridges and facilities. She believes public involvement is important to a smooth running project, and incorporates it into all of her plans.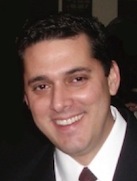 Robert Gomez, P.E.
Mr. Robert Gomez is the Vice President/Design Manager of VN Engineers, Inc. He has been working in the Transportation Engineering industry for over 27 years and is a registered PE in six states. Mr Gomez currently serves as the president of the Connecticut Society of Civil Engineers and formerly served as the president of the American Society of Highway Engineers. Mr. Gomez was born and raised in Florida and moved to Connecticut with his family in 2007. Mr. Gomez is married with four sons and a he also has pet parrot named Kiwi. In 2012, Mr. Gomez published his first book titled Looking Forward to Monday: A Guide to Success in Corporate America for People Starting Out or Switching Jobs.